Maria Island is a UNESCO World Heritage listed Tasmanian convict site, with a long and varied history, and a number of spectacular natural and geological places of interest.
From its original indigenous use, soon after aboriginal people made their way to Tasmania, around 30,000 years ago, through it's early colonial use as penal outposts and then for agricultural and industrial uses, many historical remnants are visible for visitors to explore.
Since 1971 it was designated as a National Park, with an added calling as a refuge island, helping to protect a number of endangered or 'of concern' species. This episode follows it's story through the ages.
(72 mins)
---
---
Enjoying the podcast? 
---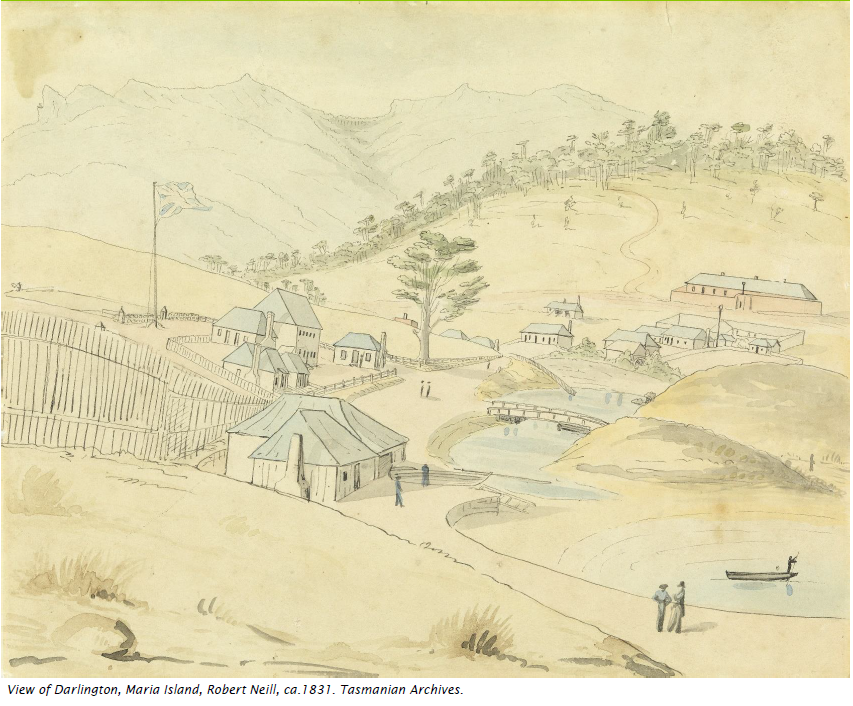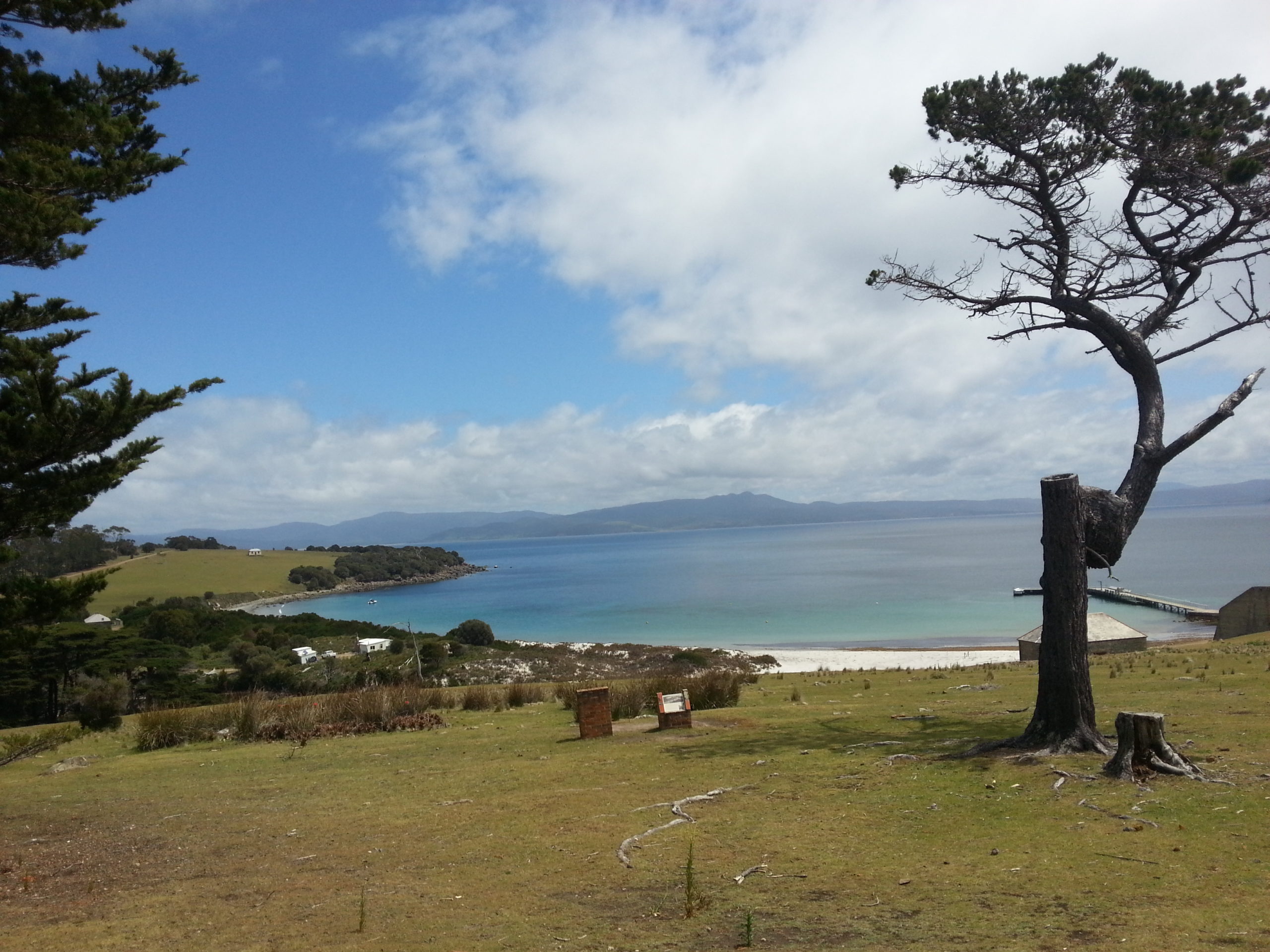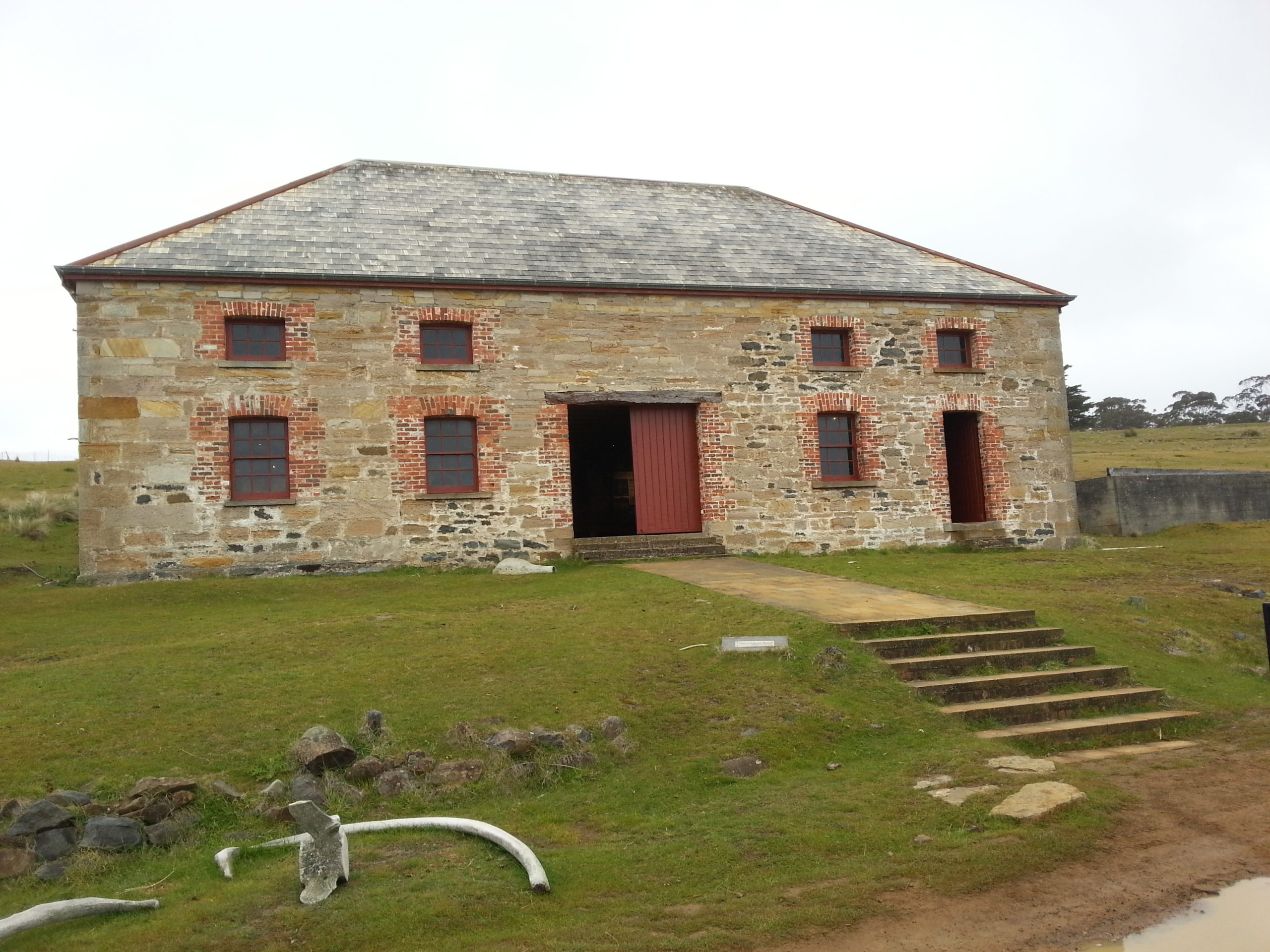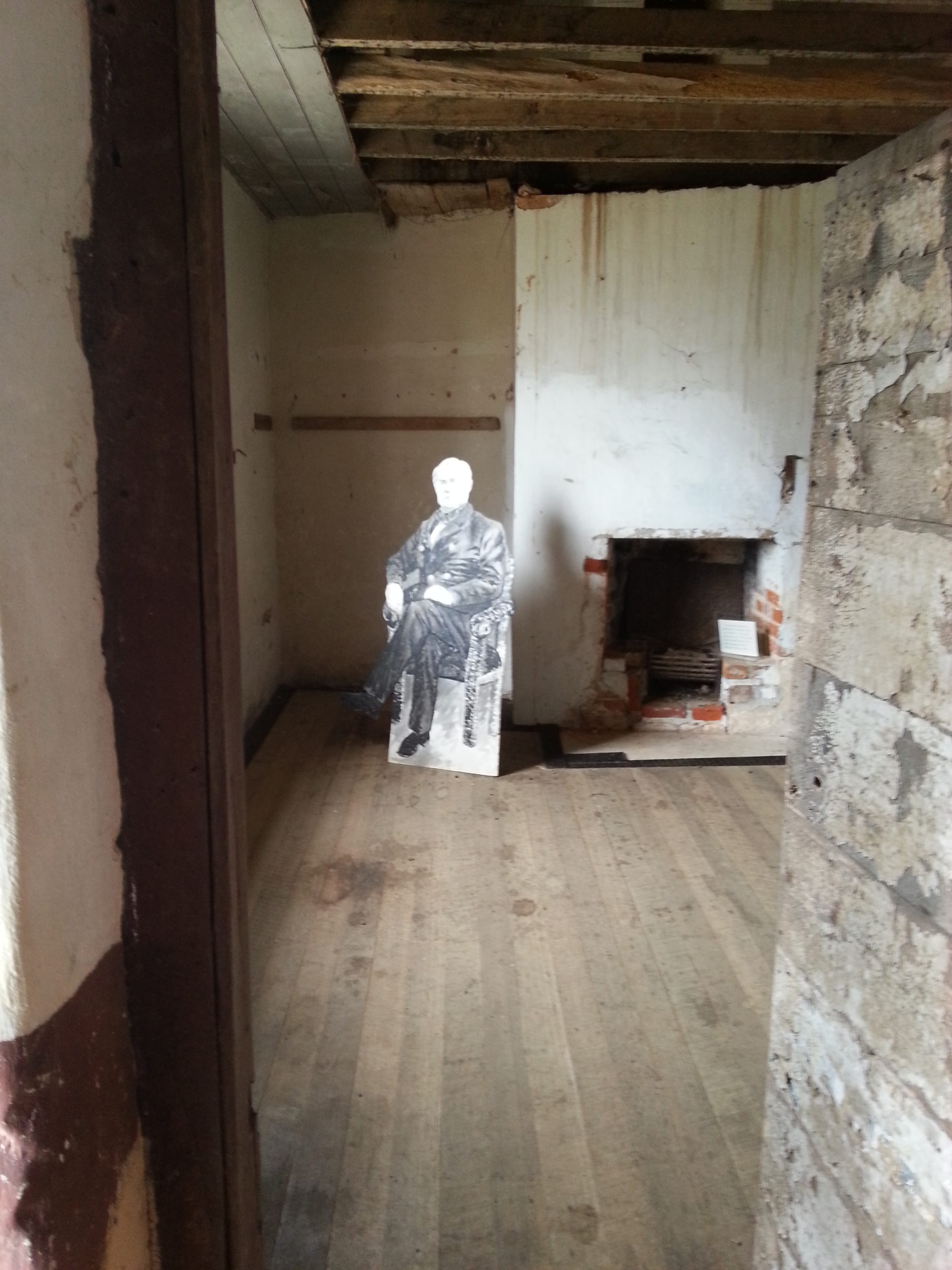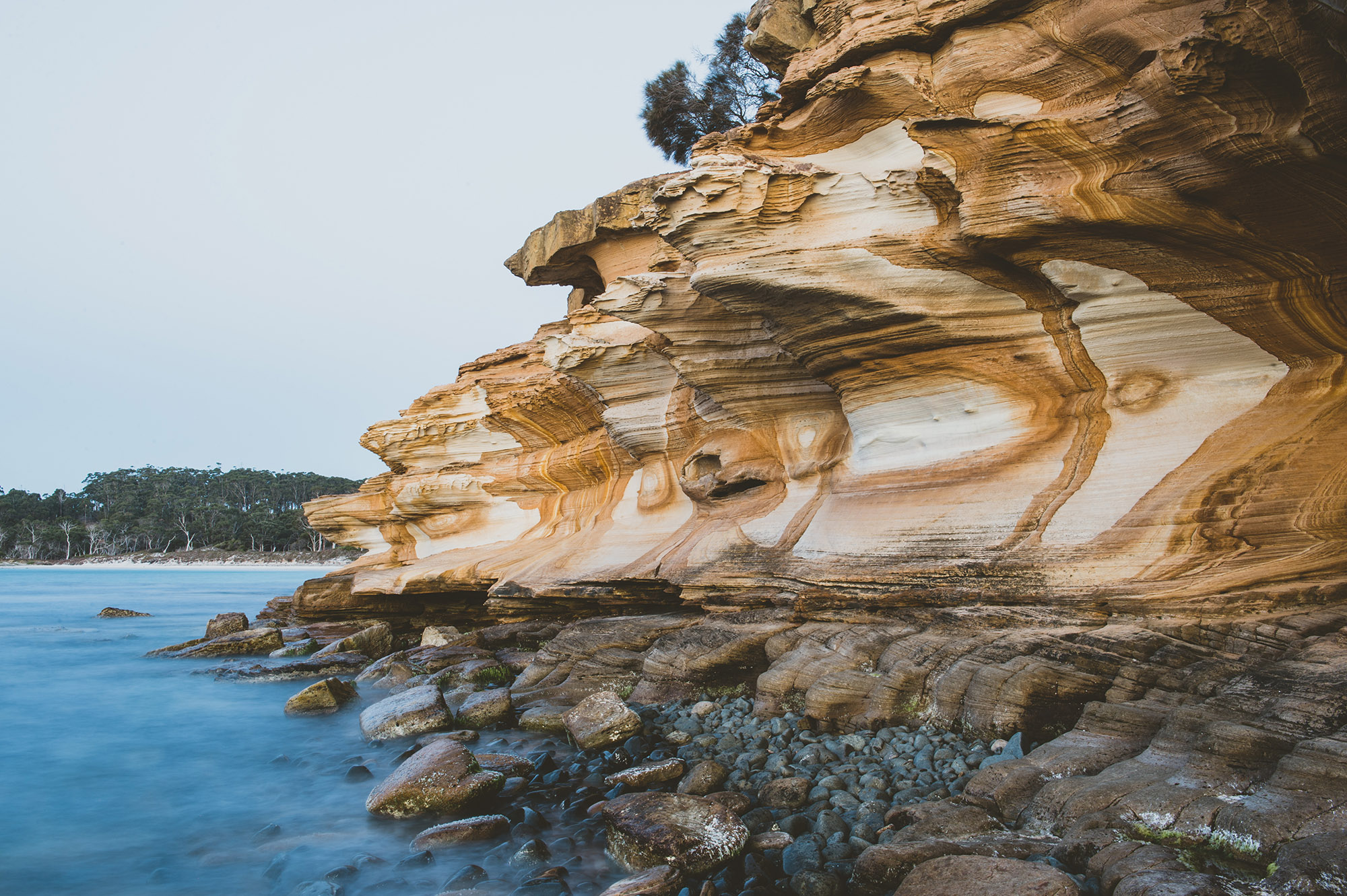 ---
REFERENCES:
HARMAN, KRISTYN, 2012. Aboriginal convicts: Australian, Khoisan and Maori exiles. Sydney, NSW: UNSW Press. ISBN 978-1-74223-323-9.
LORD, CLIVE ERROL, 1919. The early history of Maria Island, East Coast, Tasmania. Papers & Proceedings of the Royal Society of Tasmania. 1919. P. 39–54. [Accessed December 2022]. Available from: https://eprints.utas.edu.au/15857/
MORRIS, J.R., 1964. EARLY CONVICT HISTORY OF  MARIA ISLAND. Papers and Proceedings: Tasmanian Historical Research Association. July 1964. Vol. 11, no. 4, p. 157–177.
DEPARTMENT OF THE ENVIRONMENT, WATER, HERITAGE AND THE ARTS, 2008. Australian Convict Sites World Heritage nomination.  Online. Department of the Environment, Water, Heritage and the Arts. ISBN 978 0 642 55390 4. Available from: https://www.dcceew.gov.au/parks-heritage/heritage/publications/australian-convict-sites-world%20heritage-nomination
TASMANIA PARKS AND WILDLIFE SERVICE, 1998. Maria Island National Park and Ile Des Phoques Nature Reserve Management Plan 1998.  Hobart Tasmania: Tasmania Parks and Wildlife Service,. ISBN 0 7246 2010 9.  Available from: https://parks.tas.gov.au/Documents/mariaplanpdf.pdf
CHAUVEL, PAMELA, 2020. Layered Landscapes: An historical archaeology of Maria Island's industrial periods.  Sydney, NSW: (Thesis) University of Sydney.
RYAN, LYNDALL, 2012. Tasmanian Aboriginies: A history since 1803. Sydney, NSW: Alen & Unwin. ISBN 978-1-74237-068-2.
HUGHES, ROBERT, 2003. The Fatal Shore.  London: Vintage Random House. ISBN 978-0-09-944854-9.
TASMANIAN ABORIGINAL CENTRE.    Tasmanian Aboriginal Centre – Tasmanian Aboriginal place names.  [Accessed July 2023 a]. Available from: https://tacinc.com.au/tasmanian-aboriginal-place-names/
TASMANIAN ABORIGINAL CENTRE.    Name pronunciations.  [Accessed July 2023 b]. Available from: http://tacinc.com.au/pk/GIS/index.html#8/-43.075/147.450
SPROD, MICHAEL and CENTRE FOR TASMANIAN HISTORICAL STUDIES, 2006. Probation System. In: The Companion to Tasmanian History. [Accessed July 2023].   Available from: https://www.utas.edu.au/library/companion_to_tasmanian_history/P/Probation%20system.htm
TASMANIA PARKS AND WILDLIFE SERVICE, 2021. Discussion Paper – Aboriginal Cultural Heritage – Maria island National Park.  2021. Tasmania Parks and Wildlife Service.   Available from: https://nla.gov.au/nla.obj-2990225178/view
UNESCO WORLD HERITAGE CENTRE. Australian Convict Sites. UNESCO World Heritage Centre.  [Accessed August 2023]. Available from: https://whc.unesco.org/en/list/1306/
WILKIE, RUTH, 1990. Te Umuroa, Hōhepa. In: Dictionary of New Zealand Biography – Te Ara.  [Accessed July 2023]. Available from: https://teara.govt.nz/en/biographies/1t80/te-umuroa-hohepa/print
HARMAN, KRISTYN, 2017. Soldiers, thieves, Māori warriors: the NZ convicts sent to Australia. The Conversation. Online. 24 October 2017. [Accessed July 2023]. Available from: http://theconversation.com/soldiers-thieves-maori-warriors-the-nz-convicts-sent-to-australia-86133
TYLOR, James and CHUN, Matt, 2022. Māori Prisoners of War on Maria Island. UnMonumental. 27 July 2022. [Accessed December 2022]. Available from: https://unmonumental.substack.com/p/maori-prisons-of-war-on-maria-island
William Smith O'Brien Papers  (MSS 46,818 – 46,830) (Accession No. 6924), 2009. Available from: https://www.nli.ie/sites/default/files/2022-12/147_williamsmithobrien.pdf
RUDÉ, G.   O'Brien, William Smith (1803–1864). In: Australian Dictionary of Biography.  Canberra: National Centre of Biography, Australian National University. [Accessed December 2022]. Available from: https://adb.anu.edu.au/biography/obrien-william-smith-2516
WIKIPEDIA: O'BRIEN, 2023. William Smith O'Brien.  [Accessed July 2023]. Available from: https://en.wikipedia.org/w/index.php?title=William_Smith_O%27Brien&oldid=1161063770
MARSHALL WOOD, JANINE, 2021. No ordinarry convict: a Welshman called Rebecca.  Forty South Publishing. ISBN 978-0-648-97277-8.  https://trove.nla.gov.au/work/239099158
The National Archives – Homepage. The National Archives (Rebecca riots).  [Accessed August 2023]. Available from: https://www.nationalarchives.gov.uk/education/resources/rebecca-riots/
WEIDENHOFER, Margaret.   Bernacchi, Angelo Giulio Diego (1853–1925). In: Australian Dictionary of Biography.  Canberra: National Centre of Biography, Australian National University. [Accessed August 2023]. Available from: https://adb.anu.edu.au/biography/bernacchi-angelo-giulio-diego-5218
WIKIPEDIA: MARIA ISLAND NATIONAL PARK, 2023. Maria Island National Park.  [Accessed July 2023]. Available from: https://en.wikipedia.org/w/index.php?title=Maria_Island_National_Park&oldid=1141308285
ABC, 2019. Learn how to say the palawa kani word for Tasmania. ABC Kids listen.  [Accessed July 2023]. Available from: https://www.abc.net.au/kidslisten/ideas/earlylearning/lutruwita/11316958
Fossil Cliffs Maria Island – Great Short Walk. East Coast Tasmania.  [Accessed September 2023]. Available from: https://www.eastcoasttasmania.com.au/atdw_listings/fossil-cliffs-maria-island-great-short-walk/
MAXWELL-STEWART, HAMISH and CENTRE FOR TASMANIAN HISTORICAL STUDIES, 2006. Maria Island. In: The Companion to Tasmanian History.  [Accessed December 2022]. Available from: https://www.utas.edu.au/library/companion_to_tasmanian_history/M/Maria%20Island.htm
Painted Cliffs | Parks & Wildlife Service Tasmania. [Accessed September 2023]. Available from: https://parks.tas.gov.au/explore-our-parks/maria-island-national-park/painted-cliffs
---
Music: 
Intro/Exit music modified from: 'Grand Canyon' by David Löhstana [CCFM Music]
Sound snippet:  Cape barren geese – SOUNDS FROM NATURE @dogadansesler
Other links:
https://en.wikipedia.org/wiki/Koolie
https://www.sbs.com.au/ondemand/tv-series/building-the-snowy
https://historicalaustraliantowns.blogspot.com/2021/11/
(Department of the Environment, Water, Heritage and the Arts 2008) https://parks.tas.gov.au/Documents/Discussion%20Paper%20-%20Aboriginal%20Cultural%20Heritage.pdf