William Buckley was an escaped convict who lived amongst the Wathawurrung people for more than 30 years.  Adopted as Murrangurk, he had the opportunity to participate in, witness and later record some of the lifestyle and cultural practices of these First Nations people, at a time before they had substantial contact with colonial newcomers, when their way of life was altered.  Buckley's story is an exceptional one and we begin in Part 1 by learning how he found himself on this side of the world and living amongst the Wuthawurrung.
(63 mins)
---
---
Enjoying the podcast? 
---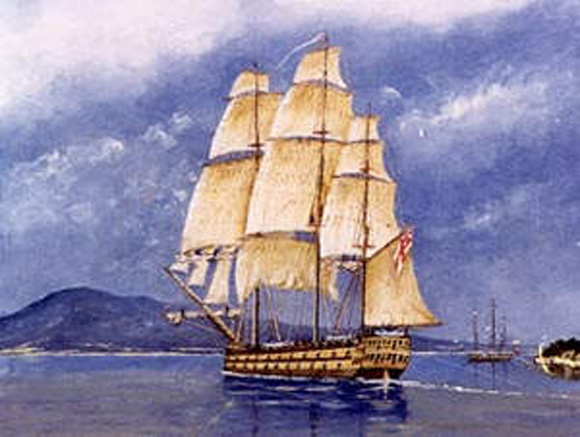 ---
Podcast recommendation: 
"Australia On This Day".   
Michael presents Australian 'stories that made headlines and sometimes made history'.  Have a look at the range of 'news stories' he's taken a very interesting dive in to.    https://shows.acast.com/australia-on-this-day
---
REFERENCES  Ep 62
LARKINS, ROBERT, 2020. The personal history of William Buckley: Murrangurk among the First People.  North Melbourne: Arcadia. ISBN 978-1-925801-21-7.
MORGAN, JOHN., 1852. The life and adventures of William Buckley: Thirty-two years a wanderer amongst the Aboriginies of the then Port Phillip, now the Province of Victoria. . New Ed. London: Melbourne: Heinemann.    Online version via Hathi Trust
TIPPING, Marjorie J., 1966. Buckley, William (1780–1856). In: Australian Dictionary of Biography. Online. Canberra: National Centre of Biography, Australian National University. [Accessed September 2022]. Available from: https://adb.anu.edu.au/biography/buckley-william-1844
Collins, David (1756–1810). In: Australian Dictionary of Biography. Online. Canberra: National Centre of Biography, Australian National University. [Accessed October 2022]. Available from: https://adb.anu.edu.au/biography/collins-david-1912
AUSTRALIAN INSTITUTE OF ABORIGINAL AND TORRES STRAIT ISLANDER, 2021. Map of Indigenous Australia. Online. 23 July 2021. [Accessed July 2021]. Available from: https://aiatsis.gov.au/explore/map-indigenous-australia
ERGO:SLV. Settlement at Sullivan Bay | Ergo. Online. [Accessed October 2022]. Available from: https://ergo.slv.vic.gov.au/explore-history/colonial-melbourne/convicts/settlement-sullivan-bay
Kulin nation. Wikipedia. Online. [Accessed October 2022]. Available from: https://en.wikipedia.org/w/index.php?title=Kulin_nation&oldid=1108605260
NEPEAN HISTORICAL SOCIETY, 2013. Collins 1803 Settlement. Online. 2 March 2013. [Accessed October 2022]. Available from: https://nepeanhistoricalsociety.asn.au/history/collins-1803-settlement/
---
Music, IMAGES & other links:
Intro/Exit music modified from: 'Grand Canyon' by LÃHSTANA DAVID [CCFM Music]
Sound snippet:   Nyindi-Yindi Corroboree: Trible music of Australia, Smithsonian Folkways Recordings   https://www.youtube.com/watch?v=SbCqBrW10SM
Background:  Freesound Bush sounds, birdsong in Australia
Other Links: