In this final episode on Alexander Pearce we hear about his second escape attempt from Macquarie Harbour, with fellow convict Thomas Cox.  They planned a less difficult route for their escape but again, their scheme didn't proceed as they had planned.  This time the authorities took the situation more seriously and we learn how it all ended for Cox & Pearce.
(40 mins)
---
---
Enjoying the podcast? 
---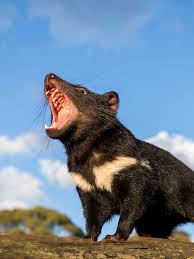 ---
Podcast recommendation: 
"Stories from Sydney".  
Alistair & Jed reflect on an eclectic range of sites and stories related to Sydney and it's history.     https://storiesfromsydney.podbean.com/
---
REFERENCES  Ep 59
COLLINS, Paul, 2002. Hell's gates : the terrible journey of Alexander Pearce, Van Dieman's land cannibal. 2002. South Yarra, Vic. : Hardie Grant Books. ISBN 978-1-74064-083-1.
HUGHES, ROBERT, 2003. The fatal shore : a history of the transportation of convicts to Australia, 1787-1868.  Online. London: Vintage. [Accessed April 2022]. ISBN 978-0-09-944854-9. Available from: https://trove.nla.gov.au/work/5845161/version/268096406?keyword=fatal%20shore%20hughes
HUNT, DAVID, 2013. Girt. Volume 1, From Megafauna to Macquarie : The Unauthorised History of Australia. Collingwood, Vic.: Black Inc. ISBN 978-1-86395-611-6.
AIATSIS, 2021. Map of Indigenous Australia.  [Accessed April 2022]. Available from: https://aiatsis.gov.au/explore/map-indigenous-australia
COURTENAY, ADAM, 2021. The Ship That Never Was: The Greatest Escape Story Of Australian Colonial History.  Online. 6 May 2021. [Accessed June 2022]. Available from: https://ebin.pub/the-ship-that-never-was-the-greatest-escape-story-of-australian-colonial-history-9780733338571-9781460708842.html
Mark Jefferies | Murderpedia, the encyclopedia of murderers. [Accessed June 2022]. Available from: https://murderpedia.org/male.J/j/jefferies-mark.htm
MONKS, Linda. Conolly, Philip (1786–1839). In: Australian Dictionary of Biography. Online. Canberra: National Centre of Biography, Australian National University. [Accessed April 2022]. Available from: https://adb.anu.edu.au/biography/conolly-philip-1915
PEARCE, ALEXANDER. Narrative of the escape of eight convicts from Macquarie Harbour in Sep. 1822, and of their murders and cannibalism committed during their wanderings. Curio. Online. [Accessed March 2022]. Available from: https://curio.artpro.net.au/exhibit/431/
Pearce death sentence: (Image) Libraries Tasmania – PH30-1-2735. Online. [Accessed March 2022]. Available from: https://stors.tas.gov.au/PH30-1-2735
Pearce skull: (Image) Libraries Tasmania – PH30-1-2723. Online. [Accessed March 2022]. Available from: https://stors.tas.gov.au/PH30-1-2723
PEOPLE AUSTRALIA. Biography – Alexander Pearce – People Australia. Online. [Accessed March 2022]. Available from: https://peopleaustralia.anu.edu.au/biography/pearce-alexander-31474
UNIVERSITY OF TASMANIA, 2020. Sarah Island Escape: a convict story. The Wonder Weekly. Online. 22 June 2020. Available from: https://www.utas.edu.au/underwood-centre/publications-and-resources/the-wonder-weekly
Weddings Parties Anything:  A Tale they won't believe. [Accessed May 2022]. Available from: https://www.youtube.com/watch?v=ILnvtUirHr8
WIKIPEDIA: MACQUARIE HARBOUR PENAL STATION, 2022. Online. [Accessed June 2022]. Available from: https://en.wikipedia.org/w/index.php?title=Macquarie_Harbour_Penal_Station&oldid=1082729458
---
Music, IMAGES & other links:
Intro/Exit music modified from: 'Grand Canyon' by LÃHSTANA DAVID [CCFM Music]
Music snippet:  A Tale they wont believe in Hobart – Weddings Parties Anything –  https://www.youtube.com/watch?v=ILnvtUirHr8     Lyrics:  https://bit.ly/3vMFd9t
Freesound: Bushwalk_440740__erikthe-red
Freesound: rain-on-leaves_584272__samsterbirdies
Other Links:
---