Episode 9: Stringybark Creek, Pt 1., from the Bushranger theme, continues our detailed exploration of Ned Kelly & the Kelly Gang. 
This episode looks at the notorious Stringybark Creek confrontation with police, which leads to the fatalities and the formation of the Kelly Gang as outlaws.       (40 mins)

---
Download this episode (right click and save)
---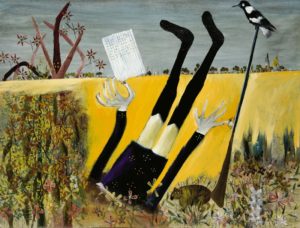 ---
Episode 9 – Stringybark Creek. Part 1. REFERENCES
---
https://cv.vic.gov.au/stories/a-diverse-state/ambush-ned-kelly-and-the-stringybark-creek-murders/the-search-party/constable-thomas-mcintyre/
http://www.policemuseum.vic.gov.au/collection/overview
http://vhd.heritagecouncil.vic.gov.au/places/13107
https://trove.nla.gov.au/newspaper/article/147322433?
Carroll, B. (1976). Ned Kelly, Bushranger. Dee Why West: Landsdowne Press.
Castles, A. C., & Castles, J. (2005). Ned Kelly's last days : setting the record straight on the death of an outlaw. Crows Nest, N.S.W.: Allen & Unwin
Corfield, J. J. (2003). The Ned Kelly encyclopaedia. South Melbourne: Lothian
Hare, F. A. (1892). The last of the bushrangers : an account of the capture of the Kelly gang. London: Hurst and Blackett.  For an online version:  https://babel.hathitrust.org/cgi/pt?id=uc1.b3132524
Jones, I. (1996). Ned Kelly : a short life. South Melbourne, Vic.: Lothian Books
Kelson, B., & McQuilton, J. (2001). Kelly country : a photographic journey. St Lucia, Qld.: University of Queensland Press
Kenneally, J. J. (1969). The complete inner history of the Kelly gang and their pursuers (8th ed.). Moe, Vic.: The Kelly Gang Publishing Co.   For an online version:  http://www.australianculture.org/the-complete-inner-history-of-the-kelly-gang/
McIntyre, T. N. (1902, April 2018). A true narrative of the Kelly Gang. Retrieved from http://www.policemuseum.vic.gov.au/collection/overview
Molony, J. N. (2001). Ned Kelly. Carlton, Vic.: Melbourne University Press