In Episode 6 – Greta Part 2, we continue our detailed exploration of Ned Kelly & the Kelly Gang.
The Kelly family, having selected a small holding near Greta in North Eastern Victoria, embed themselves in the local community, but petty crime brings them to the attention of the authorities and they become a 'problem' for the local squatters.
Ned is 14 years old and he will soon be defending some very serious charges….
(46 mins)

---
Download this episode (right click and save) 
---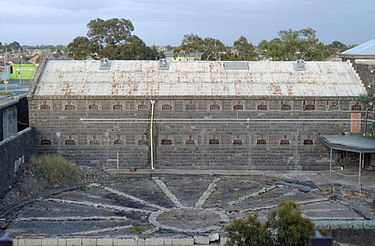 ---
References for Episode 6 – Greta Part 2:  Young Kelly
(2018). Books and Arts, RN [Retrieved from http://www.abc.net.au/radionational/programs/booksandarts/bertha-lawson-and-her-life-with-the-poet/8403410
Public Records Office. PROV VPRS 937 Unit 413  15 May 1871.   Retrieved from https://tinyurl.com/y9wpofk6
Castieau, John. [2004]  The difficulties of my position: the diaries of prison governor John Buckley Castieau 1855-1884 : National Library of Australia & Mark Finnane  http://www.nla.gov.au/pub/ebooks/pdf/The%20Difficulties%20of%20My%20Position.pdf
Hare, F. A. (1892). The last of the bushrangers : an account of the capture of the Kelly gang. London: Hurst and Blackett.
https://www.explorebeechworth.com.au/
Carroll, B. (1976). Ned Kelly, Bushranger. Dee Why West: Landsdowne Press.
Corfield, J. J. (2003). The Ned Kelly encyclopaedia. South Melbourne: Lothian.
Davies, K. M. a. (2017). A wife's heart : the untold story of Bertha and Henry Lawson: St Lucia, Qld. : University of Queensland Press.
Jones, I. (1996). Ned Kelly : a short life. South Melbourne, Vic.: Lothian Books.
Molony, J. N. (2001). Ned Kelly. Carlton, Vic.: Melbourne University Press.